The FAS Jakarta travel show held at Padma Hotel in Semarang on March 2, 2023, was a captivating event that showcased the best of culinary and hospitality. Organized by FAS Jakarta in collaboration with numerous food influencers, distributors, hotels, media outlets, restaurants, celebrity chefs, and U.S. Cooperators, this travel show was a remarkable celebration of culinary excellence. Among the participants, the Alaska Seafood Marketing Institute (ASMI) made a significant impression, offering guests a tantalizing taste of Alaska's delectable Sockeye Salmon and Dungeness crab dishes.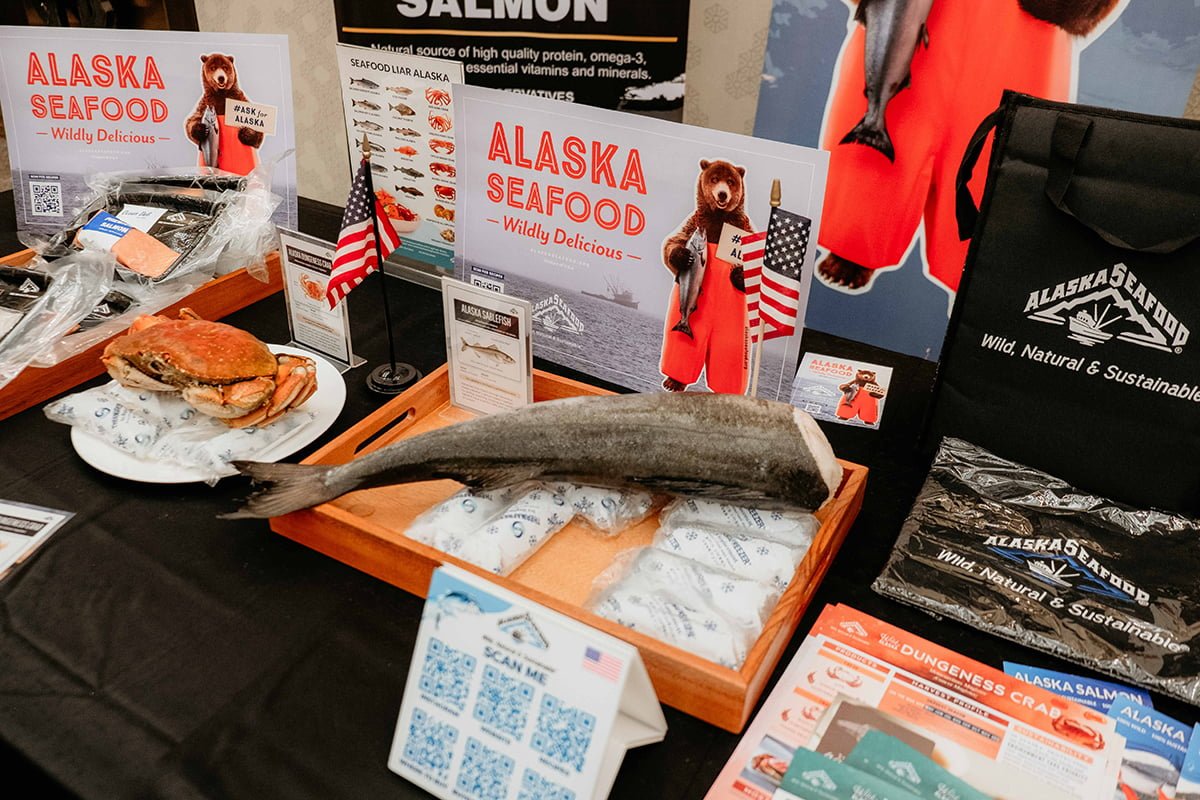 Highlighting Alaska Seafood
Alaska Seafood, a prominent player in the culinary industry, proudly displayed its range of seafood at the travel show. With a captivating table display, ASMI drew the attention of guests, enticing them to explore the flavors of the pristine Alaskan waters. To enhance the experience, ASMI enlisted the expertise of Chef Degan Septoadji, a renowned culinary artist, to conduct a live cooking demonstration featuring their exquisite Sockeye Salmon with Turmeric Pickled Vegetables.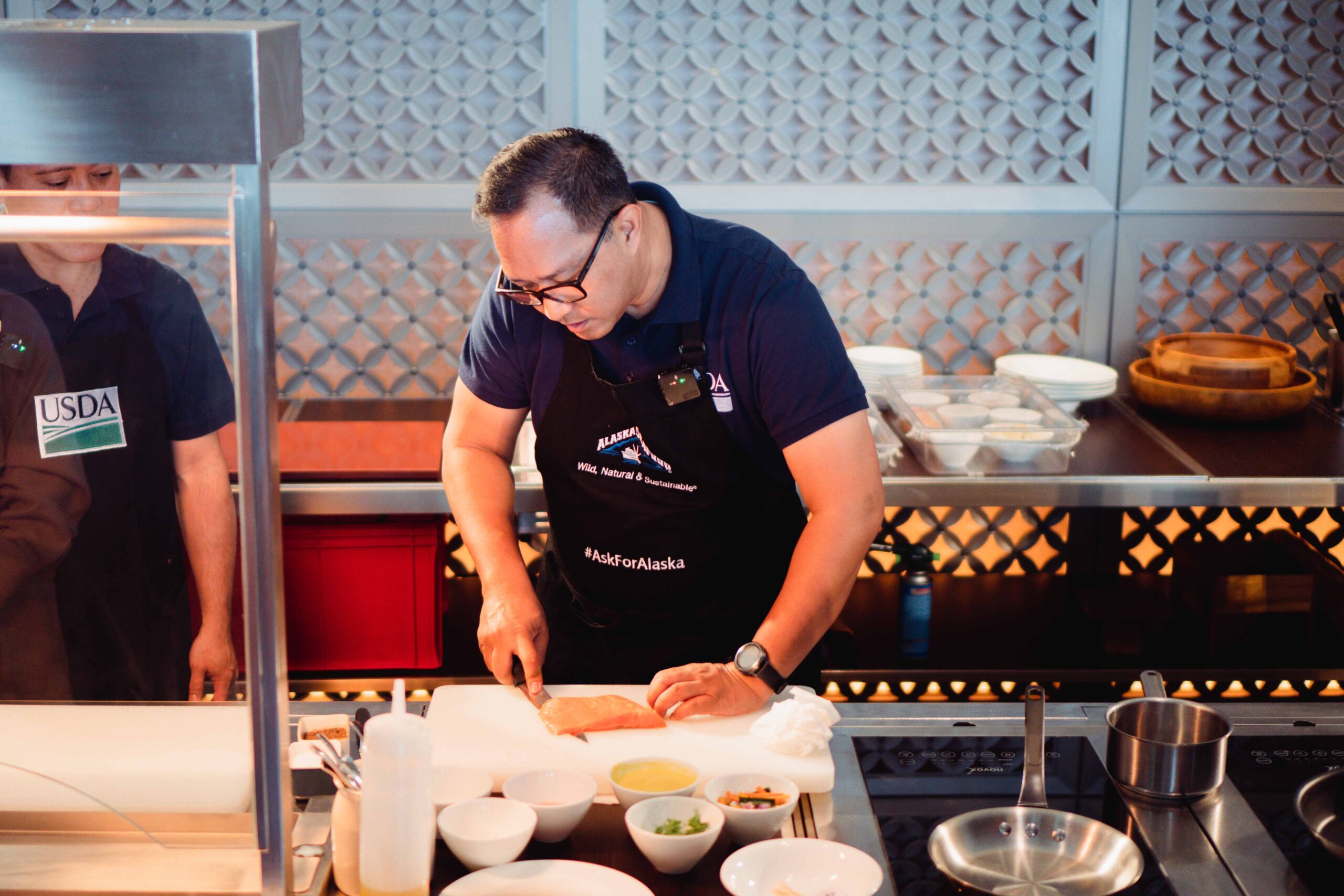 The Cooking Demonstration
Chef Degan Septoadji mesmerized the audience with his culinary skills as he prepared the mouthwatering Sockeye Salmon with Turmeric Pickled Vegetables. He educated the guests on the correct techniques to prepare, store, and cook Sockeye salmon, ensuring that they could replicate the dish at home. The guests were captivated by the intricate details and the artistry involved in crafting this tantalizing recipe.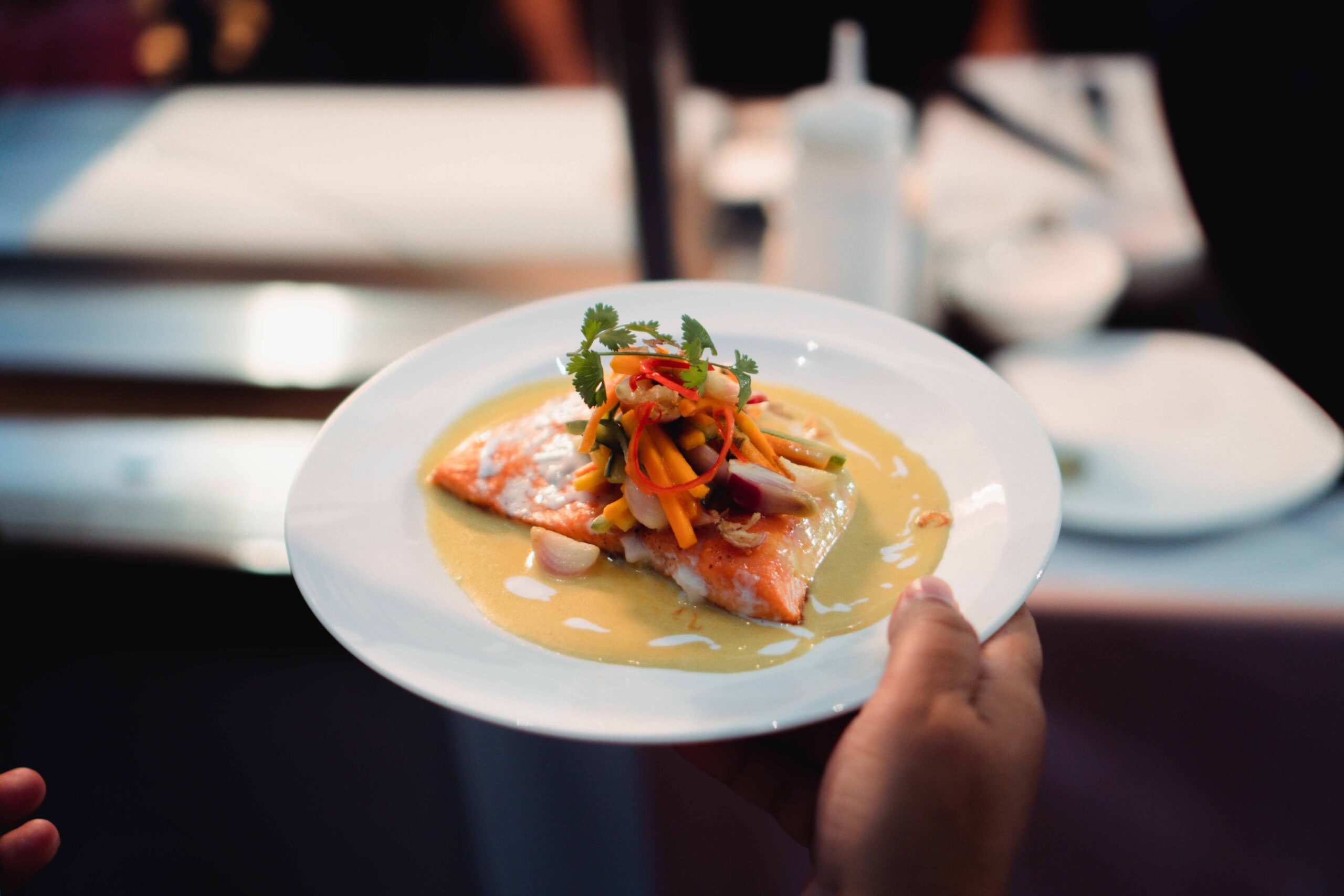 The Recipe: Sockeye Salmon with Turmeric Pickled Vegetables
Chef Degan Septoadji graciously shared the recipe, allowing guests to recreate the flavors of the travel show in their own kitchens. Click here for the full recipe with all the ingredients and method to prepare this delectable dish.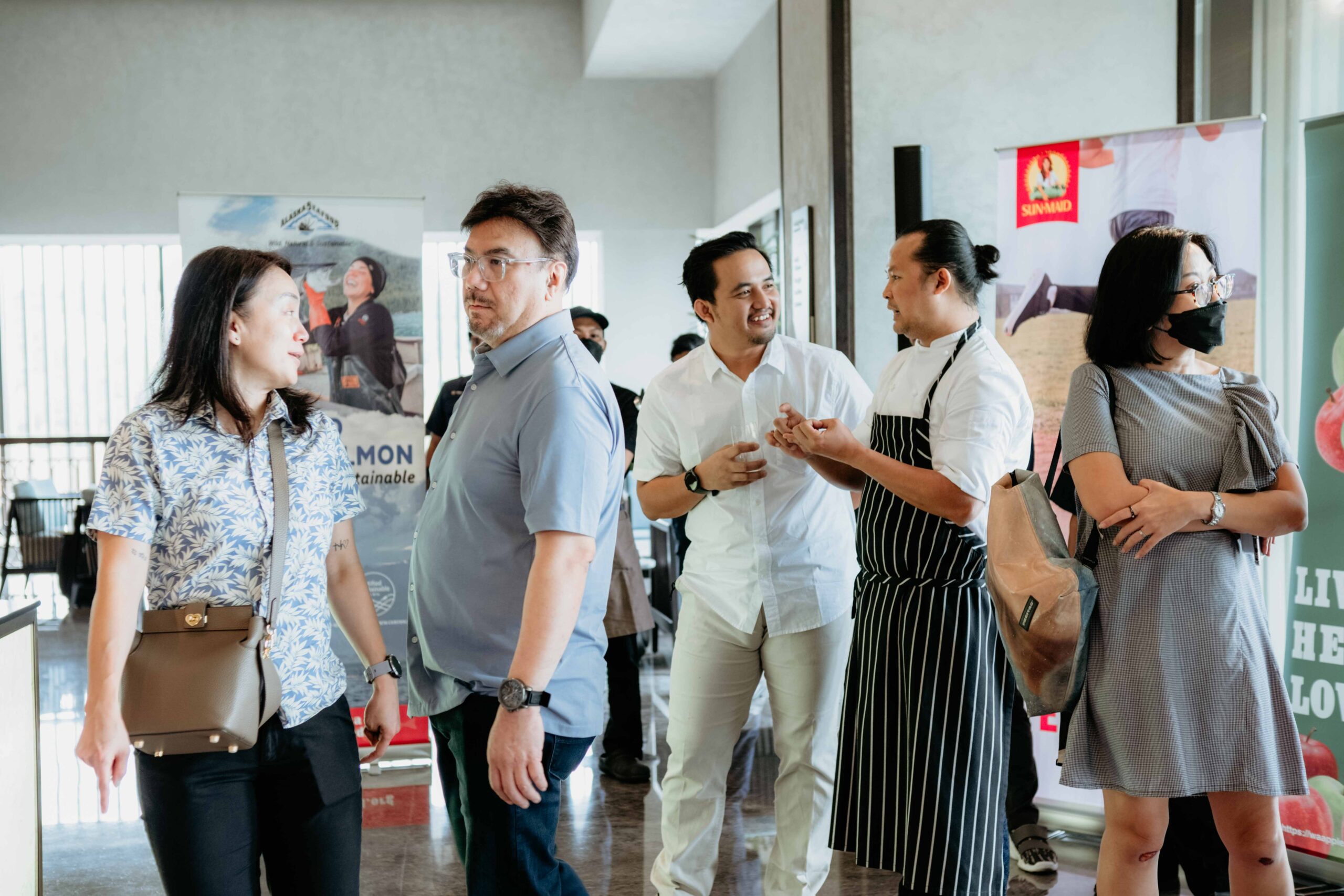 In essence, The FAS Travel Show in Semarang, Indonesia, was a spectacular event that showcased the culinary richness available. ASMI's participation and Chef Degan Septoadji's captivating cooking demonstration left a lasting impression on the guests. The Sockeye Salmon with Turmeric Pickled Vegetables recipe offered a tantalizing blend of flavors, inviting food enthusiasts and people in the food industry alike to explore the wonders of Alaskan seafood in their own region. Such events not only promote the culinary arts but also foster cultural exchange and appreciation, making them an invaluable platform for culinary enthusiasts and professionals alike.