Indonesia is known for its rich culinary heritage, and what better way to expand its horizons than by introducing the incredible flavors of Alaska Seafood? In a series of cooking demonstrations, the objective was to acquaint consumers with high-quality Alaska Seafood products, teaching them how to handle these delicacies and transform them into delectable and healthy dishes in an enjoyable and effortless manner. This event also served as an opportunity to promote and raise awareness about the various Alaska Seafood products available in the Indonesian market. Held just before the Festive Seasons of Ramadhan in March-April, the demonstrations aimed to provide ideas for incorporating Alaska Seafood into traditional Indonesian menus for the upcoming celebrations.
Leading the demonstrations was the esteemed Chef Vindex Tengker, renowned for his culinary expertise. As the ASMI Host Chef, he not only showcased the Alaska Seafood products but also shared valuable insights on how to handle, prepare, and store them correctly. The cooking demos featured three main ingredients: Alaska Sockeye Salmon, Dungeness Crab, and Alaska Sablefish/Black Cod, each revealing the versatility and unique flavors of Alaska Seafood.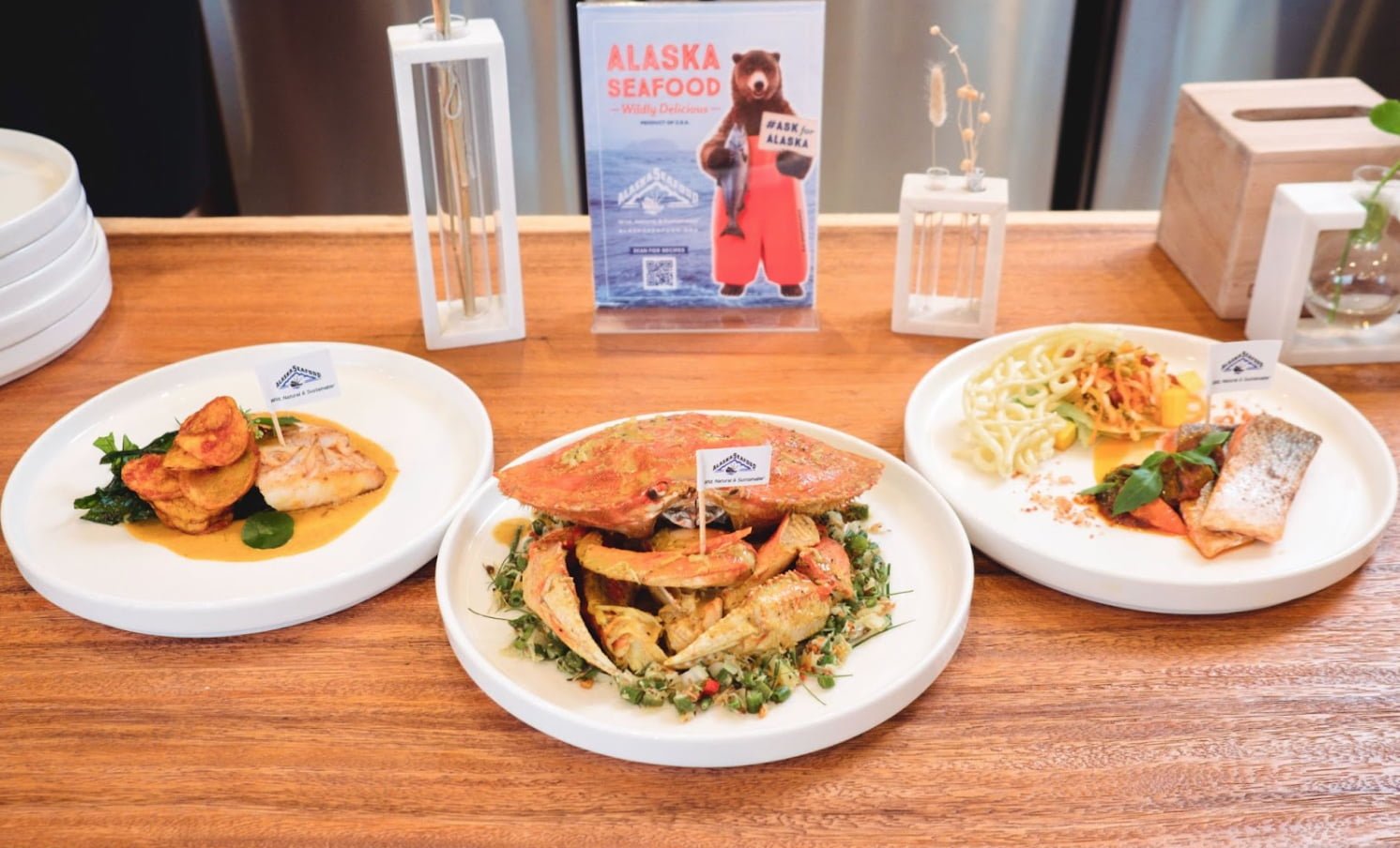 The program presented an array of tantalizing dishes that incorporated Alaska Seafood products: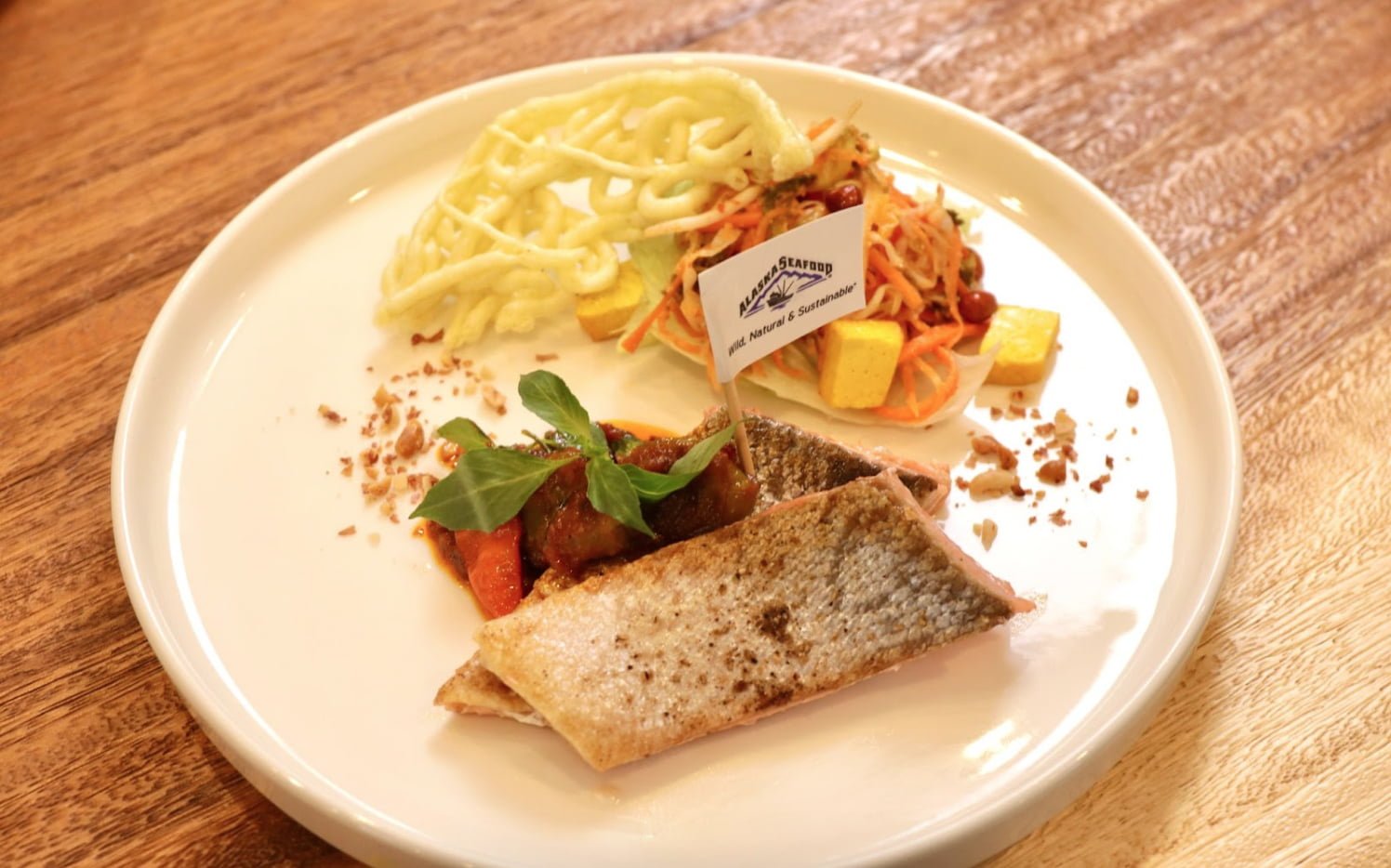 1. Betawi Style Alaska Sockeye Salmon "Pecak" with Pickled Asinan Vegetables: A fusion of flavors where the succulent Alaska Sockeye Salmon was prepared in the traditional Betawi style, accompanied by tangy and pickled Asinan vegetables for a delightful balance. Click here for the full recipe.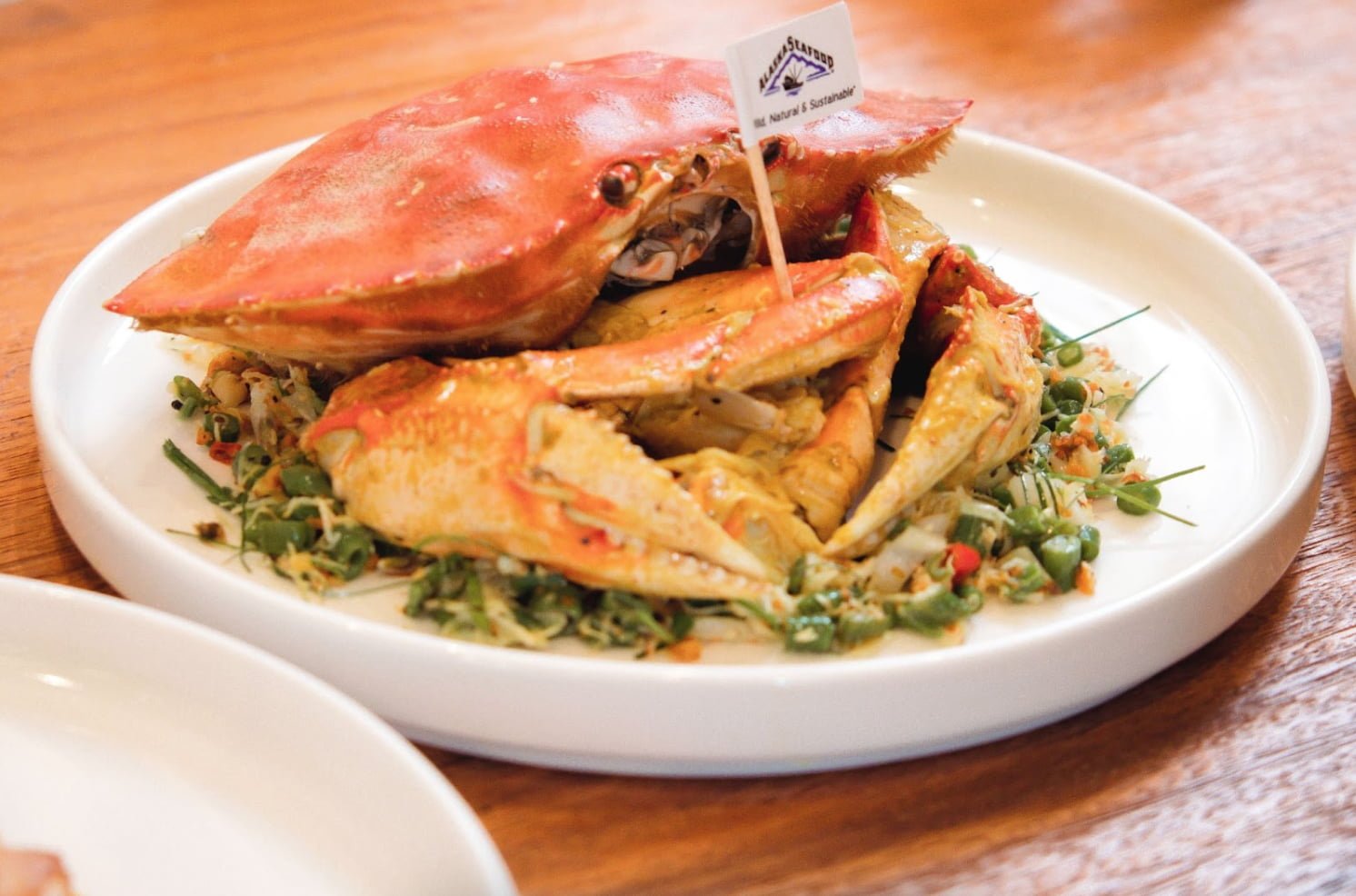 2. Alaska Dungeness Crab with "Suna Cekuh" Balinese Wild Ginger Sauce: The richness of the Dungeness Crab was elevated by the aromatic and spicy "Suna Cekuh" Balinese Wild Ginger Sauce, creating a harmonious blend of flavors. Click here for the full recipe.
3. Alaska Black Cod "Gulai" in Chili Coconut Sauce and Crispy Potato "Balado": The delicate and buttery Alaska Black Cod was bathed in a luscious chili coconut sauce, complemented by crispy potatoes with a kick of spicy "balado" seasoning, resulting in a symphony of taste and texture. Click here for the full recipe.
Following the cooking demonstrations, attendees had the opportunity to savor the delicious creations. This culinary experience allowed them to truly appreciate the quality and taste of Alaska Seafood. A Q&A session provided a platform for further engagement, enabling participants to seek expert advice from Chef Vindex Tengker and gain valuable insights into the world of Alaska Seafood.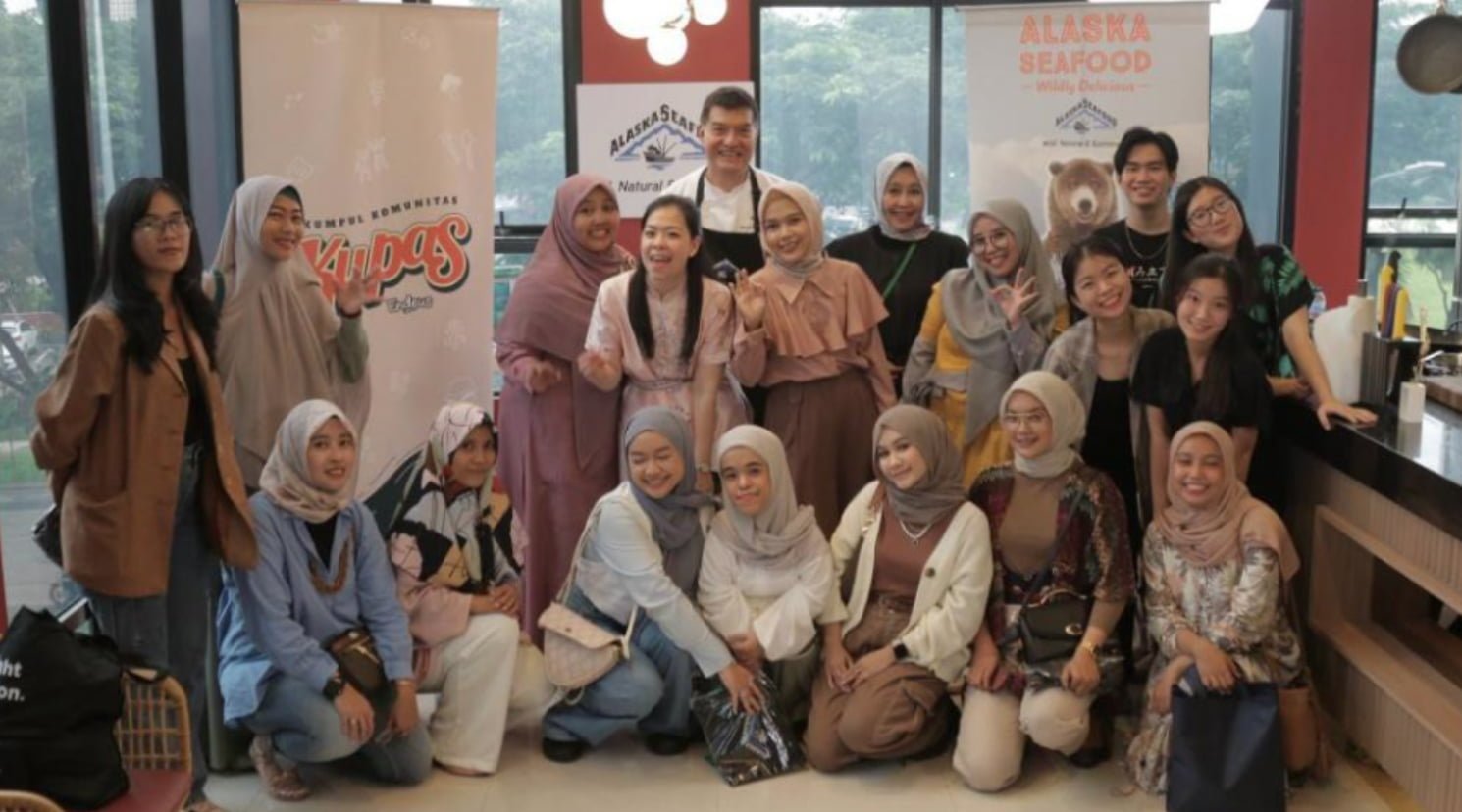 The event attracted a diverse audience, including food bloggers and students from the Podomoro Culinary Club and the Hotel Business program at Podomoro University, who were eager to explore the culinary possibilities of Alaska Seafood. Notable attendees included Ho Lina Yahja (@ho-lina), Siti Fathika Rahma (@sitifatikarahma), Eki Wulandari (@ekitraxx), Mifta Kharimah (@mifta.kharimah), Kiania (@kiania_19), Rodiah (@rodiahmahayasmin), Isna Ahmad (@cece_isna) , Diah Agustina (@diahagustina65), Sasya Livisya (@sasyalivisya), Anggi Tiara (@anggitiaraaa ), Alvira Zaharani (@alvirazhrn), Yunita (@nietavarro), and Meilia Wuryantati (@mwuryantati).
Reaching an even wider audience, three cooking demonstration videos featuring Alaska Seafood products were produced and showcased on popular platforms such as Endeus TV's Instagram with over 1 million followers, Endeus TV's YouTube channel with 300k subscribers, and Chef Vindex Tengker's Instagram with 144k followers. Additionally, the content was shared on the social media accounts of invited food bloggers and students from culinary schools, amplifying the promotion and generating a buzz among food enthusiasts.