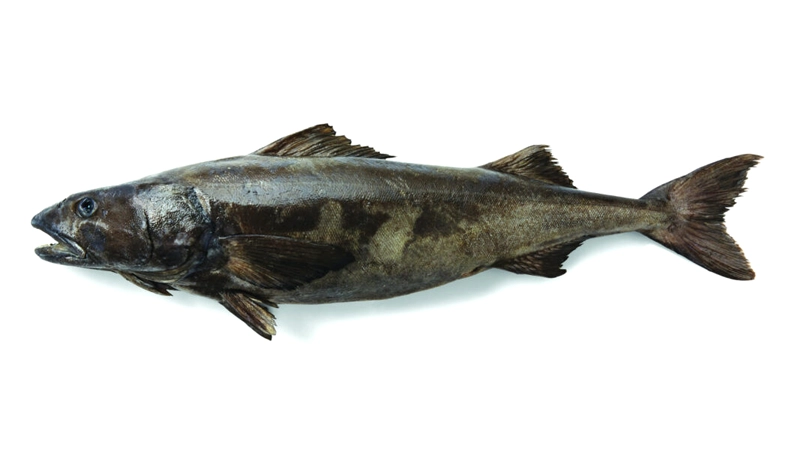 Alaska sablefish, also commonly known as black cod, is prized for its rich melt-in-your-mouth flavor and succulent, velvety texture.
90 years

Wild sablefish have wide ranging habitats and natural food sources that allow them to live over 90 years!

1st

Alaska has the world's largest sablefish population.

1,000 miles

Research has shown that sablefish undertake migrations of more than 1000 miles.

| | | | |
| --- | --- | --- | --- |
| Protein | Vitamin B-12 | Omega 3 | Carbohydrate |
| 15g | 1.2mcg (51% DV) | 1,543mg | 0g |

Wild Alaska sablefish is the powerhouse of long chain omega-3 fatty acids DHA and EPA with the highest content level of the popular commercially harvested Alaska seafoods.

The high oil content of wild sablefish is largely composed of omega-3 fatty acids. The omega-3's in wild Alaska sablefish are primarily DHA and EPA, the most studied, beneficial, and readily usable by the body.

Benefits of DHA & EPA Omega 3s:

Improved heart health
Improved brain function
Vital nutrient for growth and development of prenatal babies and infants

DV = Daily Value // 3.0 oz = 85g Source: USDA Standard Reference Release 28

Alaska sablefish is available fresh from March through mid-November and frozen year-round.

Fished at extreme depths, sablefish is harvested primarily through longlining and pot-fishing.

In Alaska, protecting the future of both the sablefish stocks and the environment takes priority over opportunities for commercial harvest. The Alaska population of sablefish is estimated from biennial scientific research surveys.  Managers use survey data to determine the "TOTAL AVAILABLE" population, identify the "ALLOWABLE CATCH" and set a lower "ACTUAL CATCH" limit to ensure that the wild population in Alaska's waters will always be sustainable.

Certification

The Alaska sablefish fishery is certified under two independent certification standards for sustainable fisheries:

Marine Stewardship Council (MSC)

Juvenile sablefish stay in shallow water, only venturing deeper after reaching maturity.

A bottom-dweller, sablefish live at depths of 150-1500 meters when fully grown.

Wild Alaska sablefish is available fresh when in-season and frozen year-round in various formats.

Alaska sablefish, also commonly known as black cod, has a higher oil content making it unctuous and buttery, and difficult to overcook. Highly desired sablefish collars and tips are a fattier cut of the fish which includes the collarbone and some additional belly meat. Extremely rich and dense, this meat has a sweeter taste than the rest of the fish.

Find wild Alaska sablefish in your local grocer in the frozen and fresh sections in fillets, whole, collars, and tips. Unsure about origin? Just #AskforAlaska and look for the Alaska Seafood logo.

This flaky, velvety, intensely flavorful whitefish is difficult to overcook and takes well to marinades and sauces and smoking. Widely emulated, look for Nobu Matsushisa's signature sablefish dish of Black Cod with Miso as a delicious introduction. Sablefish is also great for sautéing, poaching or roasting.