Product Forms 
& Availability
Product Forms
&
Availability
Alaska Seafood Online Marketplace
The Alaska Seafood Marketing Institute is excited to announce the new Alaska Seafood Online Marketplace.
This refreshed online marketplace replaces the previous Suppliers Directory, and now allows members of the Alaska seafood industry to create dynamic profiles and product listings, while customers – from international wholesalers to your neighbor down the street – can find just the Alaska seafood they are looking for.

Sellers
Offer Alaska seafood to buyers everywhere – from next door to across the globe. Network with potential trade partners and connect with consumers, just create a profile and list your products.

Industry Buyers
Purchase wild Alaska seafood for your business operation. Importers, wholesalers and distributors, browse Alaska seafood suppliers, search product listings and list your product needs.

Home Cooks
Find a vendor who offers direct sales of Alaska, no need to register! Simply click the "For Consumers" link in the top menu to see suppliers who sell directly to consumers.
How-to guide on creating an account on the new marketplace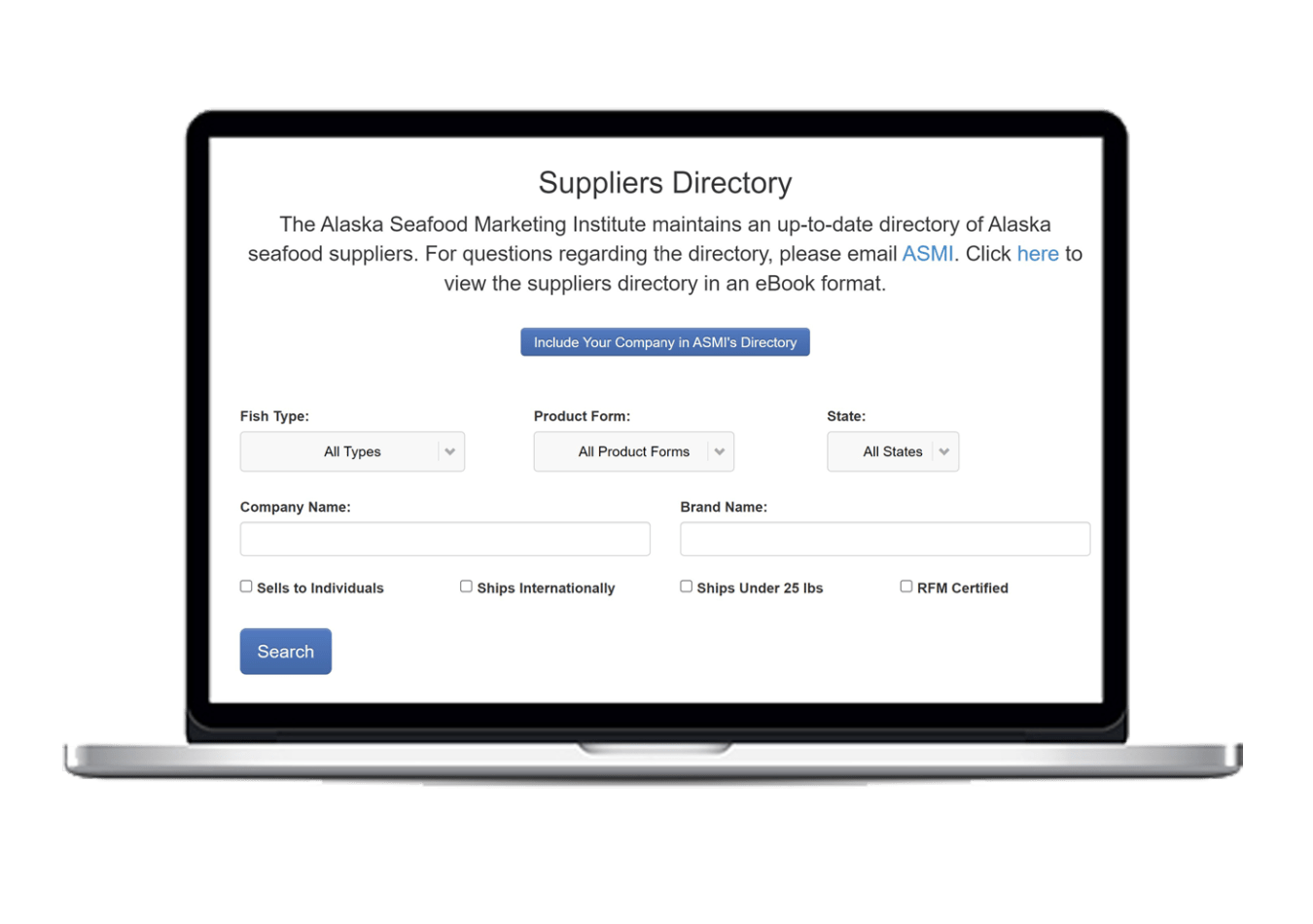 Can I access the previous Supplier's Directory?
Yes, would you like to see your profile on the previous Suppliers Directory? We will maintain access to this directory while we transition to the new Alaska Seafood Online Marketplace. Review the directory in the link below.
Have Questions?
ASMI has maintained the Alaska Seafood Suppliers Directory for many years and we are excited to migrate users to this new marketplace with improved features and searchability. Need a hand with updating or creating your profile? Contact ASMI staff for help now!