The Alaska Seafood Marketing Institute (ASMI) recently embarked on an exciting venture by participating in the Vietfish 2019 trade show. The event, held in Ho Chi Minh City, Vietnam, provided ASMI with an excellent opportunity to promote the renowned Alaska Seafood brand, gain valuable insights into the Vietnamese market, and discover potential opportunities. The event proved to be a fruitful experience, with the emergence of several promising trade leads.
Vietfish – Asia's Premier Fisheries Exhibition:
Established in 1998, the Vietnam Fisheries International Exhibition (Vietfish) has established itself as the leading professional showcase for the fisheries industry in Asia. The 2019 edition of Vietfish took place from August 29 to 31 at the Saigon Exhibition and Convention Center (SECC). With 236 exhibitors and an estimated 16,000 visitors, the event presented a diverse range of offerings, from live seafood to frozen and value-added products.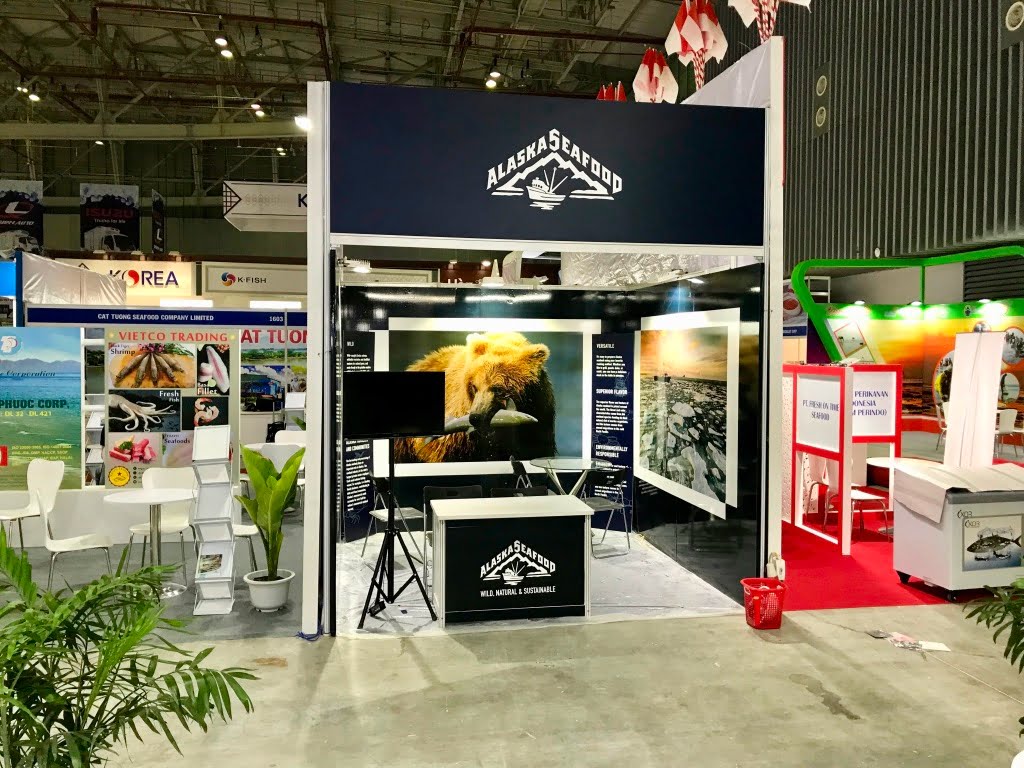 ASMI's Debut at Vietfish:
ASMI made its appearance at Vietfish, occupying a booth that served as a vibrant platform to promote the Alaska Seafood brand. This marked a significant milestone in ASMI's efforts to expand its presence in Vietnam and tap into the country's promising market potential.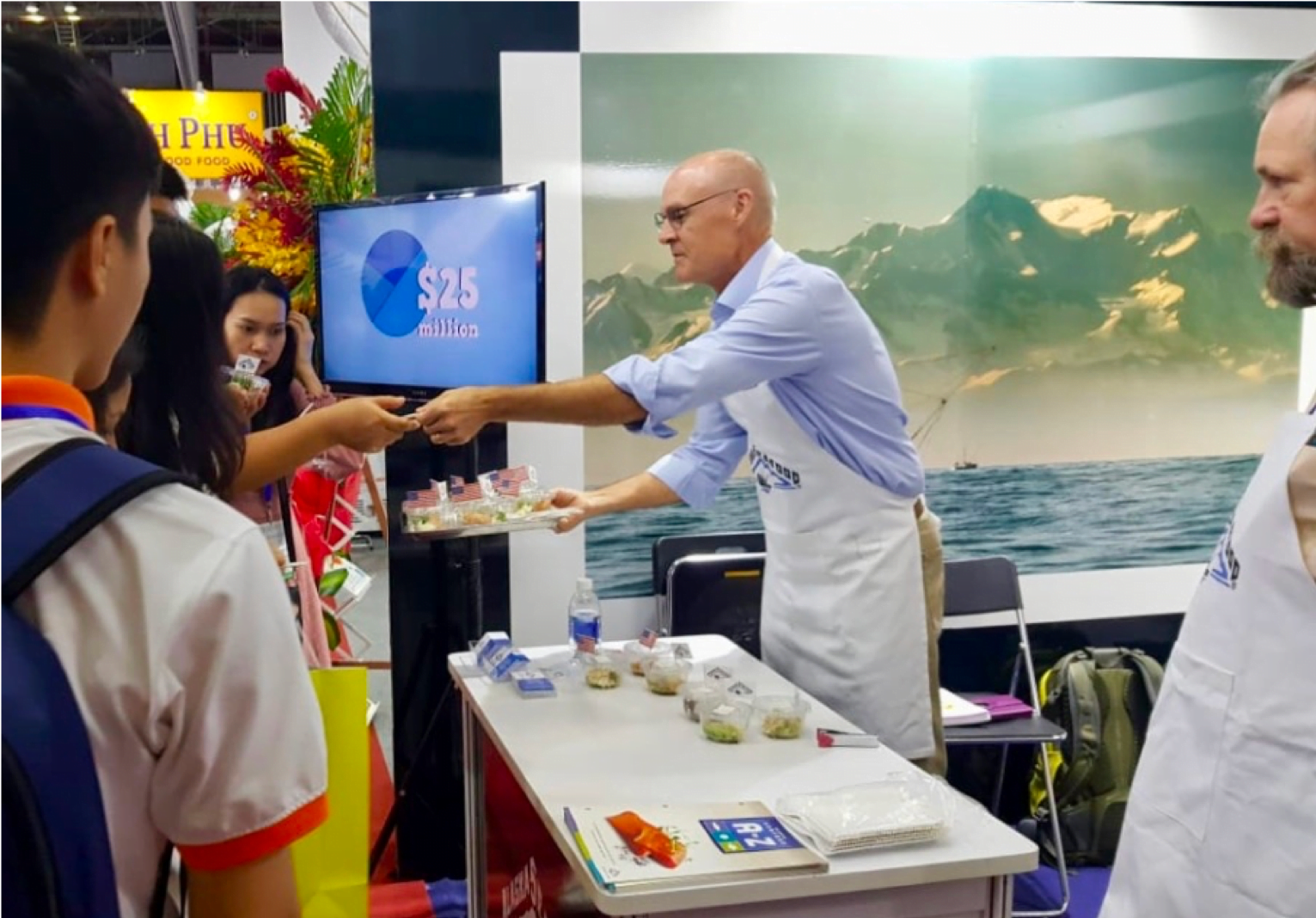 Delighting Taste Buds:
ASMI spared no effort in captivating the palates of visitors at Vietfish. Over the course of the first two days, 100 samples from five different Alaska seafood dishes were distributed to attendees. These delectable creations were prepared by Chef Norbert Ehrbar of Nhat Nam Fine Foods and included mouthwatering recipes such as Alaska Salmon Confit with Coriander Espuma, Dungeness Crab Rolls Salad, and Golden Seared Alaska Scallops on a Vietnamese Salad. Attendees who desired to replicate these culinary delights were provided with copies of the recipes upon request. ASMI also distributed informative materials, including Alaska Seafood A to Z brochures in both English and Vietnamese languages.