Vietnam and Thailand are embracing the delectable offerings of Alaska Seafood through two exciting retail promotions.
These initiatives aim to raise awareness about the quality and sustainability of Alaska Seafood products. Through strategic marketing efforts and partnerships with leading supermarkets, Alaska Seafood is gaining traction in the Southeast Asian market. Let's delve into the details of these successful retail promotions that have captivated consumers' taste buds.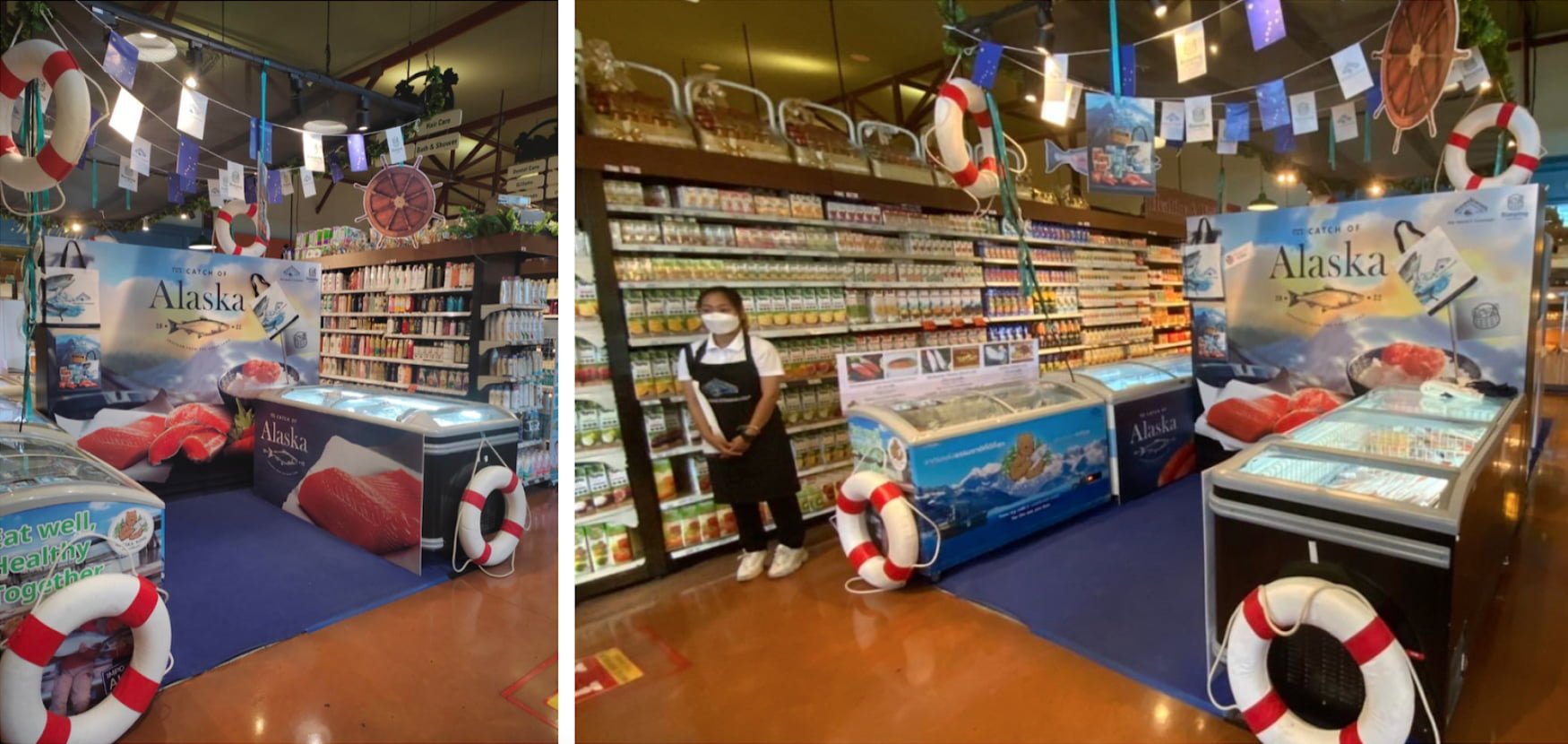 Thailand Retail Promotion
Alaska Seafood partnered with Rimping Supermarket for an enticing promotion in Chiang Mai, northern Thailand. This month-long promotion, running from May 1 to 31, 2022, prominently featured Alaska Seafood products across Rimping's five major stores. Utilizing a blend of online platforms and traditional in-store methods, the campaign aimed to generate excitement and boost sales of Alaska Seafood products in the Thai retail sector. The promotion effectively raised awareness about the sustainability and quality of Alaska Seafood in the northern region of Thailand.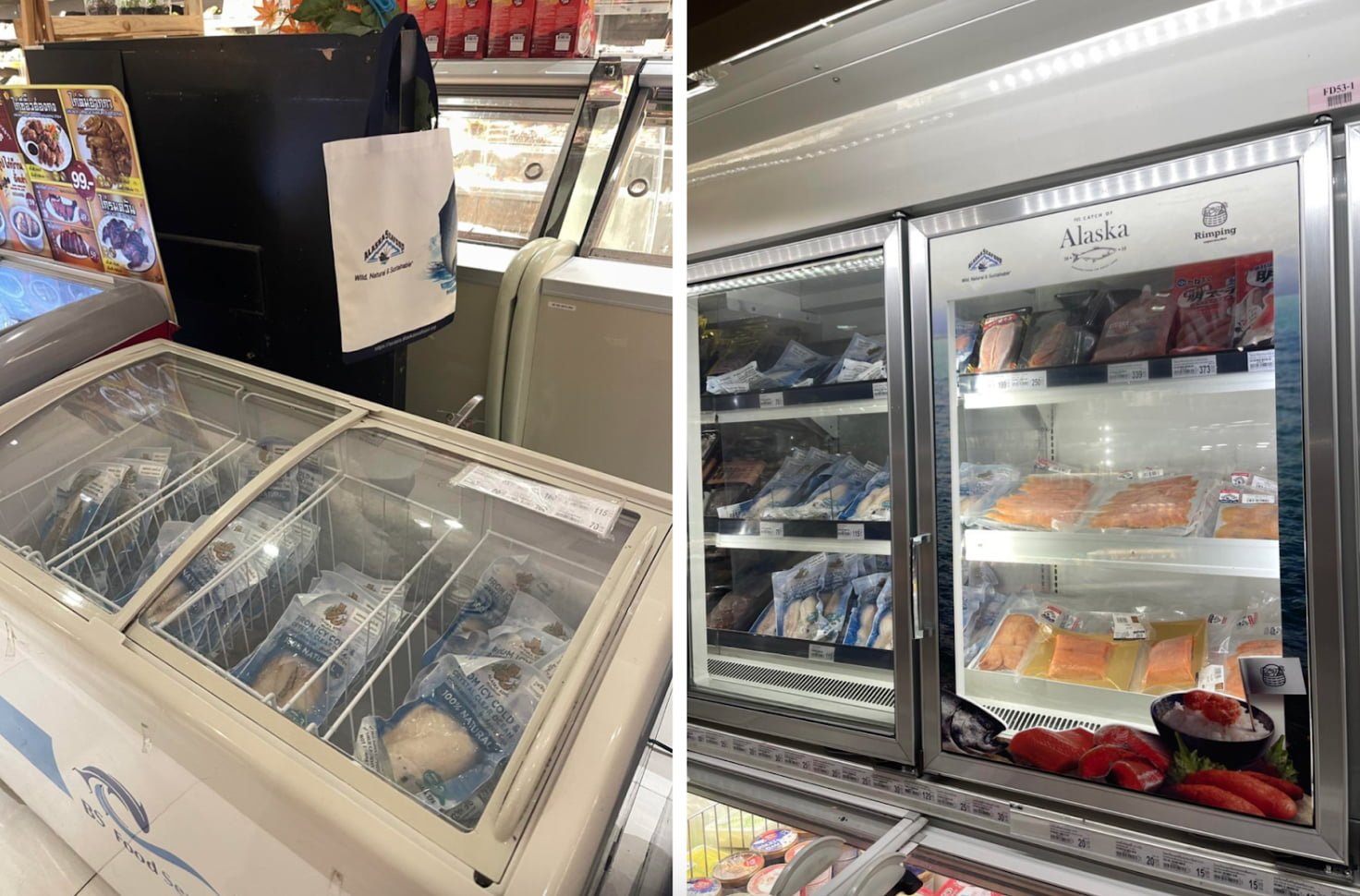 To create an immersive shopping experience, Alaska Seafood was showcased at dedicated counters and freezers. This effectively captured customers' attention and showcased the wide range of products available. Additionally, Rimping Supermarket's digital signage prominently featured Alaska Seafood advertisements, reinforcing the brand's presence and captivating shoppers as they navigated the store.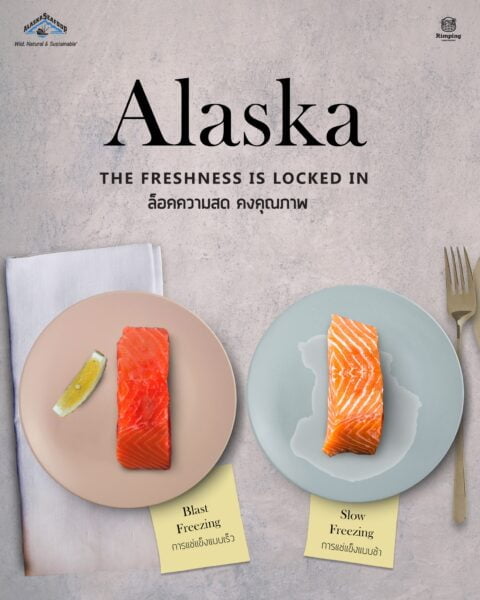 Not only that, new dishes prepared with Alaska Seafood products were introduced and promoted at partnered restaurants. The menu revamp enticed diners to explore the flavors of Alaska Seafood, and these delectable offerings were further highlighted through the restaurant's Facebook page and in-store menu. This collaborative effort not only enriched the dining experience for people but also served as an additional avenue for promoting Alaska Seafood's exquisite taste and health benefits.
The successful promotion at Rimping Supermarket in Thailand has solidified Alaska Seafood's position as a top choice for quality seafood products. The continuous increase in sales throughout the year, especially during May 2022, demonstrates consumers' growing appreciation for the quality and health advantages of frozen wild-caught seafood. This positive response not only showcases the consumer's improved understanding of freezing technology but also underscores the preference for healthier food choices.
Vietnam Retail Promotion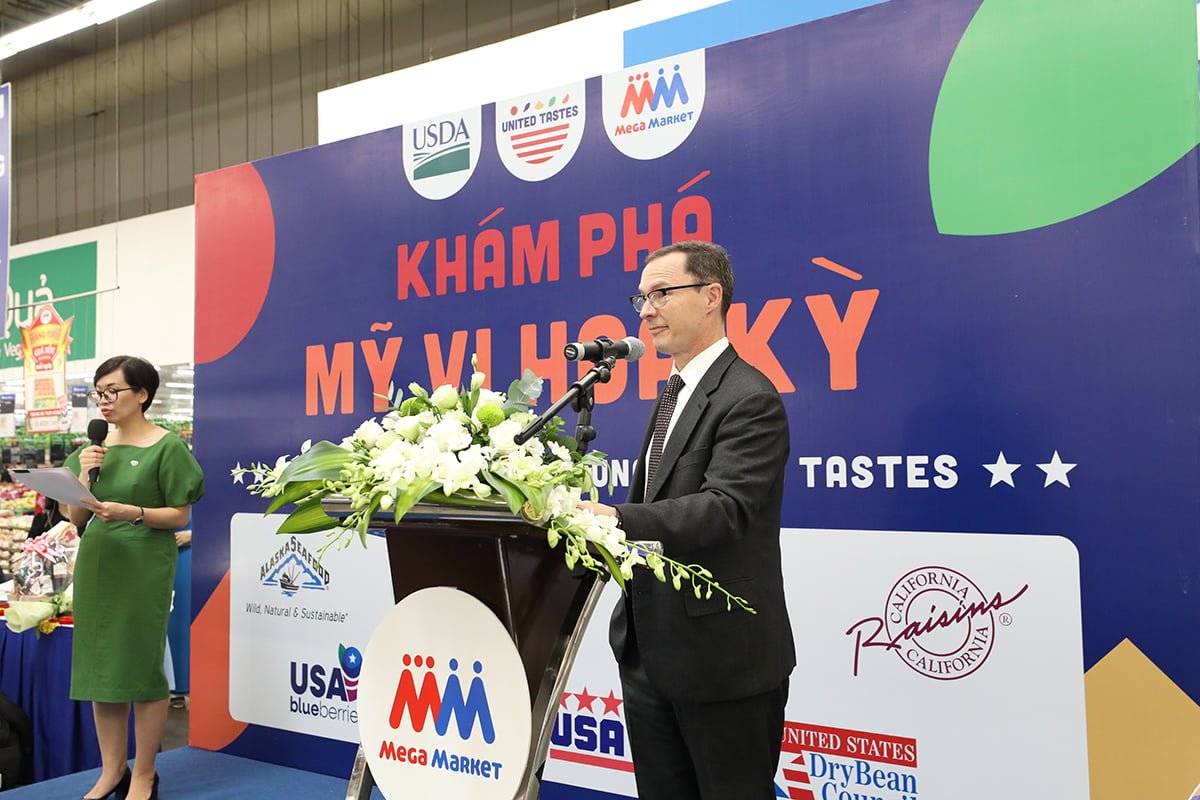 FAS HCMC (Foreign Agricultural Service, Ho Chi Minh City) and nine U.S. cooperators orchestrated a remarkable retail promotion called "Taste of USA" at 12 MM Mega Markets across Vietnam. Spanning two weeks from September 15 to 28, 2022, this promotion introduced Vietnamese consumers to a diverse range of high-quality American products. U.S. products were displayed at separate counters and/or freezers and decorated in a USA theme that highlighted the products and all the cooperators. Among the cooperators, Alaska Seafood Marketing Institute (ASMI) played a vital role, showcasing the exceptional flavors and health benefits of Alaska Seafood. The promotion received extensive visibility through MM Mega Market's mail and social media platforms, as well as FAS HCMC's "United Tastes – My Vi Hoa Ky" Facebook page.
These retail promotions in Vietnam and Thailand have served as catalysts for introducing Alaska Seafood to a broader consumer base. Through strategic collaborations, engaging marketing campaigns, and immersive experiences, Alaska Seafood has captured the hearts and taste buds of Southeast Asian consumers. As the demand for sustainable and high-quality seafood products continues to rise, Alaska Seafood is poised to thrive in the vibrant retail sectors of Vietnam and Thailand, satisfying the palates of seafood enthusiasts and contributing to a healthier diet.